Cutting Machines and
Metal Clay,
Polymer Clay,
Paper Crafts
Vinyl,
Rhinestones, and more...

The Silhouette Cameo
---

The Silhouette Curio
---
The Silhouette Cameo and Curio (and other brands of cutters, I think) can be used to cut unfired metal clay, unbaked polymer clay, and cut leather, in addition to all of the other items it can do. It can also be used to emboss a pattern on leather and unfired metal clay by using the Amy Chomas tools. Check out Amy Chomas' site (below) to see the add on tools she has for engraving and embossing metal clay and more.
---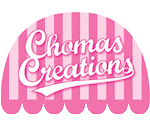 Amy Chomas Tools For Cutters
---
Transparent Glitter Vinyl
---
Wonder Flock Repositionable Rhinestone Designs
---
To learn how to cut raw polymer clay with the Cameo/Curio, there are two video classes on the Craftcast.com ($) website. They are:
Learn to Make Polymer Clay Faux Ivory, Jade, Lapis, Turquoise and More with Mags Bonham
---
Create a 3D Flower Polymer Clay Necklace using your Silhouette Cameo™ with Mags Bonham
---
To learn how to cut unfired metal clay with the Cameo/Curio, there are several video classes on the Craftcast.com ($) website. They are:
How to Create and Cut using 960Flex Metal Clay and the Silhouette™ Cutters with Cindy Pope
---
Learn to make these unique Open Design Metal Clay Rings
 with Cindy Pope
---
The Many Looks of Steel: Creating Jewelry using Steel Clay with Cindy Pope
---
Deciphering the Silhouette: Constructing a Mixed Metal Pendant using Hadar's Clay™ with Cindy Pope
---
To learn how to cut and emboss faux bone and emboss leather with the Curio there is a video class on the Craftcast.com ($) website. It is:
The Silhouette Curio – New Possibilities with Leather and Faux Bone with Cindy Pope and Robert Dancik
More Cutter Machine Info
More Resources For Cutters
---
Cindy Pope: Create Mandalas with Silhouette Studio
---
Silhouette Design Store
Designs For Cutters
---
McSilies Facebook Group for People who Use Silhouette Machines to Cut and Emboss Metal Clay
---
Silhouette Cameo Creations Facebook Group for People who Use Silhouette Machines
---
Silhouette For Everyone and Everything Facebook Group for People who Use Silhouette Machines
---
SiLiequestions Facebook Group to ask and get answers about using the Silhouette Machines
---
Cricut The Official Facebook Page
---
Cricut CutUps Facebook Group for Cricut Users to Share and Be Inspired
---
Facebook Page for Brother Scan and Cut
---
Silhouette School Blog
---
Silhouette America
---
KNK Zing & Make The Cut Info
---
Click Here To Visit Expressions Vinyl
---
Miss Kate Cuttables

Free Cut Files
---
Cutter Settings